Arriving October 2020!
Angle Test & Drain PRV
Now in Stock!
Adjustable PRV 175PSI - 310PSI
The Lansdale field adjustable relief valve is rated for up to 310 psi.
The adjustable relief valve allows for the required NFPA field
hydrostatic testing to be accomplished without removing and/or
plugging the outlet for the relief valve. The Model LV-1 set
pressure is field adjustable for system pressure of 175 psi to 310 psi.
See Relief Valve Setting Procedure for detailed information.
Note: In accordance with NFPA 13, all wet pipe sprinkler systems must
be equipped with a minimum 1/2" pressure relief valve.
• Maximum System Working Pressure: 310 psi
• Relief Valve Pressure Range: 175 psi to 310 psi
Adjustable Pressure Relief Valve
Adjustable PRV 75PSI - 175PSI
The 1/2" Adjustable Pressure Relief Valve can be field adjusted from 75-175 psi.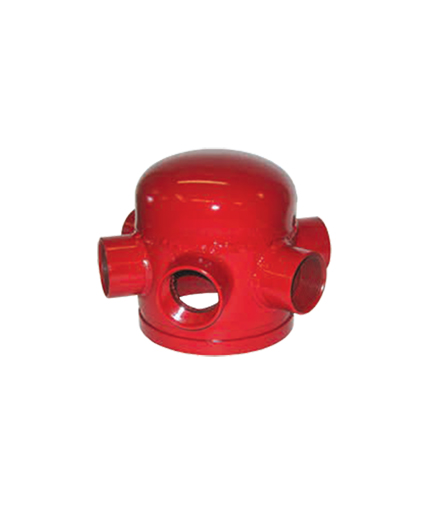 New Product
FDC Pump Test Header
Lansdale FDC Pump Test Headers are made in the USA. Other configurations available upon request.
Connections: Grooved, Flanged and Threaded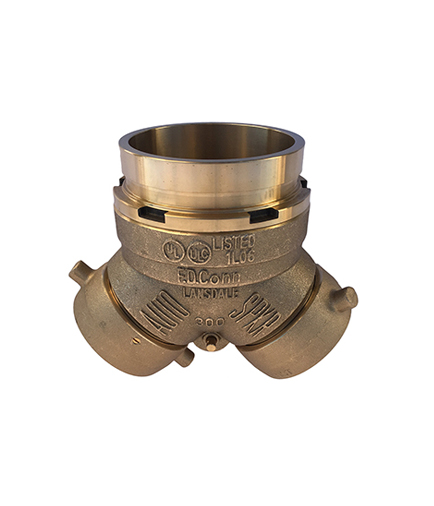 New Product
Straight Siamese - Single Clapper, Grooved
Lansdale Grooved Outlet FDC's are UL Listed and FM Approved in accordance to NFPA. Each FDC is made of solid brass construction and a single clapper design.
Available Threads: NST, NST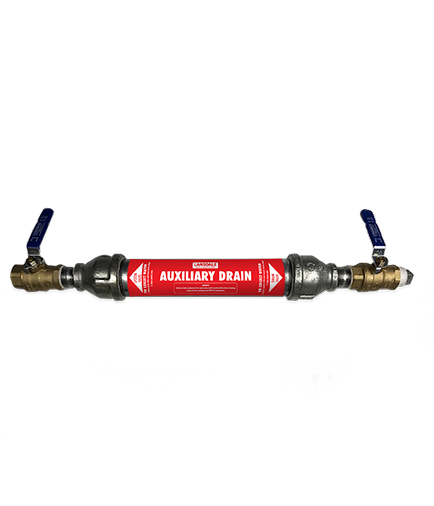 New Product
Drum Drip Auxiliary Drain
Features:
Ready to Install
1" UL/FM Ball Valves
Hot dipped galvanized fittings
Rated to 175 psi
Tested to 700 psi
Made in the USA
Item# 650-375-00070